New Blends 1/4 oz Perfume Oil Roll-On or Screw Cap Bottle
$

12.00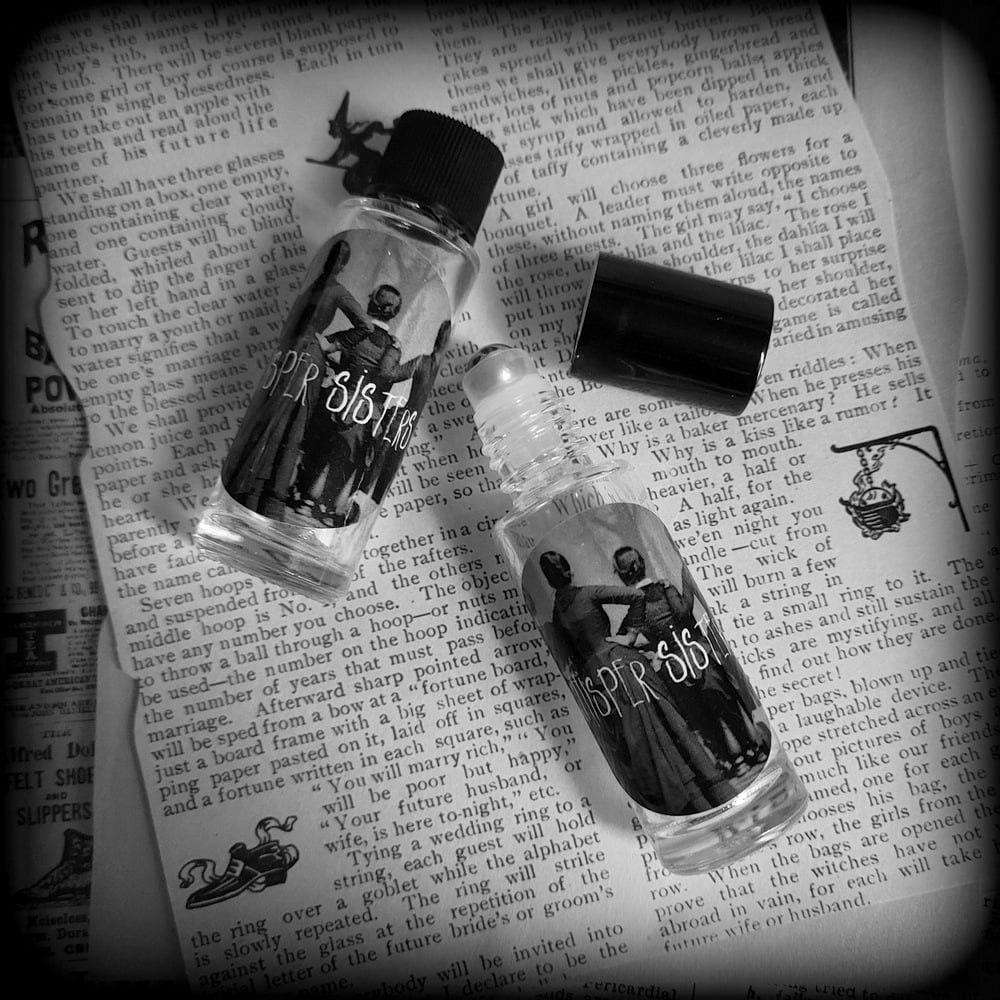 Available in 1/4 oz (7.39 ml) roll-on or screw cap bottles. Please list bottle style choice (roll-on or screw cap) in note section. If choice is not listed, roll-on will be sent.
*UPDATED 1/6/23*
The scents listed below are the most recent additions to the currently available list:
Come On Up to the House - rose petals, crisp fallen leaves, vetiver, red Egyptian musk.
Gasteracantha - heavy black musk, dark cedarwood, tree branches, aged vetiver, dragon's blood, chai spices, and agarwood with a slight hint of palo santo. Inspired by black spiny-backed orb weavers.
In Dreams - lavender, chamomile, vanilla absolute.
Mullo - clove, exotic spices, sugared patchouli, salted patchouli, freshly turned soil, slight touch of cetalox.
Not the Bees! - honeycomb (vegan friendly scent dupe), church incense, ginger oat cakes, maple, wicker, dried leaves, dark amber.
Red Lipstick's Always Gonna Leave a Stain - dragon's blood, vetiver, honey (vegan friendly scent dupe), guaiac wood, hint of oak moss.
Rosemallow Macaron - pink macarons, rose/marshmallow filling and a slight hint of raspberry.
This Serious Moonlight - cool moonlit Michigan nighttime air, blue Egyptian musk, clove, white pepper, honey (vegan friendly scent dupe).
Zardoz - salted marshmallows, nag champa, brown sugar, sweet cedar, hint of black licorice.
Bottle volume is approximate and based on specifications of manufacturer.
++++++++++++++++++++++++++++++++++++++++++++
For information regarding free sample(s), please visit the POLICIES section. List scent choice(s) in the note section during checkout. Scent choices are limited to perfume oils on the Currently Available list.
Before placing an order, please review our POLICIES, SHIPPING & PAYMENT, and ABOUT sections, which cover the terms, conditions, & warnings you agree to and acknowledge being aware of, when placing an order.
For questions, please visit our FAQ section. If your inquiry is not listed, please contact us via the CONTACT page.