August Resurrected Perfume Oils 5 ML Roll-On
$

12.00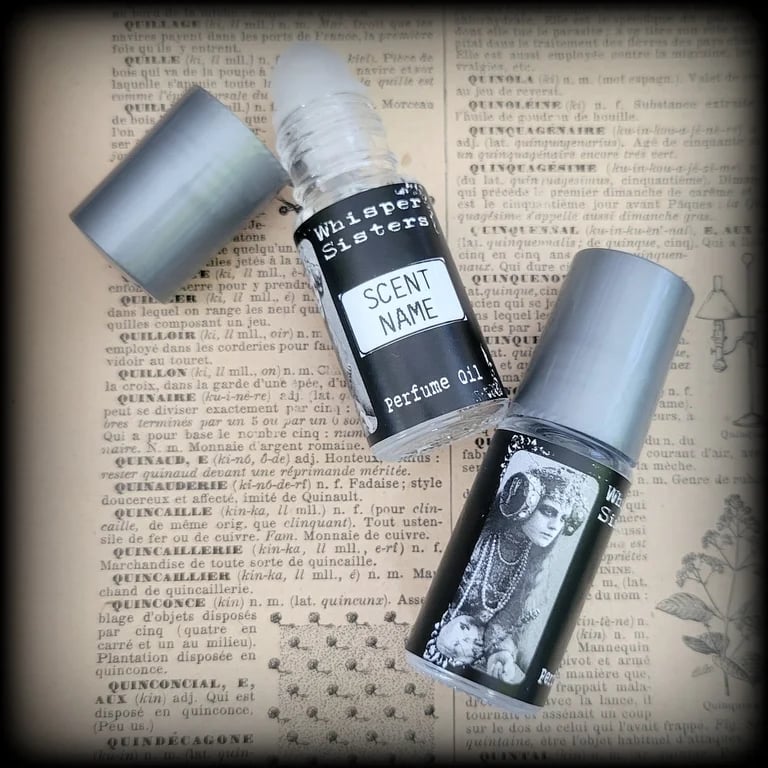 The retired scents listed below have been brought back for a limited time. Please make your scent choice from the drop down menu. Each perfume oil will arrive attractively gift wrapped, with scent name on label.
Available through August 31st, 2022.
Carnelian - patchouli, dragon's blood, sandalwood, vetiver, with hints of lavender and leather.
Cassia Rose - rose essential, tuberose, rose geranium, cinnamon, teensy hint of anise.
Cat's Meow - tonka bean, vetiver, myrrh, dark cedar, blue Egyptian musk, hint of smoke.
Ceres - Tonka bean, vetiver, patchouli, chypre, clove, verbena flower, sage, rose geranium, oakmoss.
Cherry Rose - red rose, black cherry, white rose, patchouli.
Chewy - aged Indian & Indonesian patchouli essential oils, plus a tiny bit of black pepper for extra chewiness.
Cloveberry - raspberry, clove, strawberry.
Coconut Crunch Cake - black coconut, vanilla, brown sugar, white sugar, walnut, hint of allspice.
For information regarding free sample(s), please visit the POLICIES section. List scent choice(s) in the note section during checkout. Scent choices are limited to perfume oils on the Currently Available list.
Before placing an order, please review our POLICIES, SHIPPING & PAYMENT, and ABOUT sections, which cover the terms, conditions, & warnings you agree to and acknowledge being aware of, when placing an order.
For questions, please visit our FAQ section. If your inquiry is not listed, please contact us via the CONTACT page.