Bond No. 9 (Type) + Other Perfume Oil Dupes
$

6.00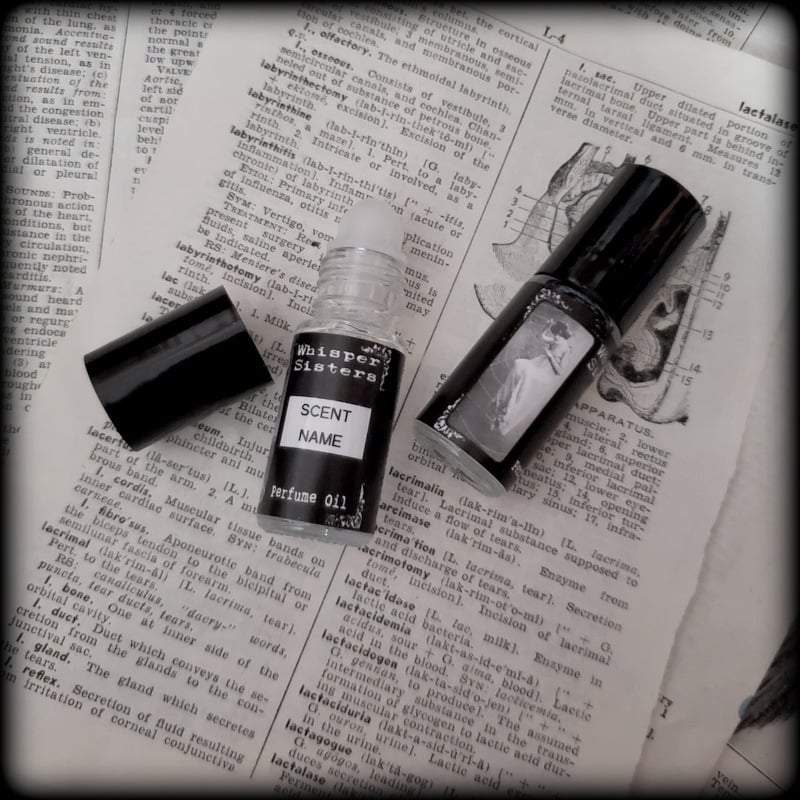 *SALE*
Original price $10.
I'm switching to a slightly larger bottle style, so the 5 ml is on sale until my current supply is exhausted.
The Bond No. 9 dupes are high quality grade A perfume oils from the same fragrance lab I use for the vast majority of oils used in my blends. Just to be clear, these were not made by me or Bond No. 9 - they are scent dupes. Please make your scent choice from the drop-down menu below. If a scent is not listed on the drop-down menu, it is sold out and no longer available.
Andy Warhol - bergamot, cypress, plum, jasmine, agarwood, rose, patchouli, cistus, sandalwood, vanilla, musk, olibanum.
Andy Warhol Silver Factory - lavender, grapefruit, bergamot, iris, violet. jasmine, incense, resins, cedar, amber.
Astor Place - violet leaf, mandarin zest, freesia, poppy, orris root, teakwood, musk, amber.
Bleecker Street - violet leaf, cassis, jasmine, cinnamon, oakmoss, patchouli, vanilla, caramel.
Central Park West - narcissus, ylang ylang, black pepper, gardenia, jasmine, linden, orris, musk, white oak.
Chelsea Flowers - white peony, white musk, hyacinth, musk.
Chez Bond - sparkling citrus, leafy greens, herbal tea, violet leaves, vetiver, cedar, sandalwood.
Chinatown - peach blossoms, gardenia, tuberose, patchouli, cardamom.
Fenty - magnolia, musk, tangerine, and blueberry with hints of Bulgarian rose absolute, geranium and patchouli.
Fire Island - cardamom, neroli, white musk, tuberose, patchouli.
Greenwich Village - cassis, lychee, mandarin, peony, waterlily, patchouli, jasmine petals, ambrox, peach, musk, vanilla, oak moss, praline.
High Line - bergamot, wildflowers, green grasses, rhubarb, red rose, tulip, hyacinth, bur oak.
Little Italy - clementine, grapefruit, mandarin.
Manhattan - coriander, immortelle, nutmeg, bergamot, saffron, gingerbread, cashmere wood, genet (broom), star jasmine, cistus flower, red plum, honey, agarwood, musk, sandalwood, suede.
New Haarlem - lavender, bergamot, green leaves, coffee, cedarwood, amber, vanilla, tonka bean, patchouli.
New York Fling - bergamot, clementine, cardamom, peony, basil, muguet, freesia, musk, sandalwood, cedarwood, jasmine absolute, amber.
New York Patchouli - cardamom, ginger, grapefruit, nutmeg, patchouli, rose, orchid, amber, sandalwood, leather, musk, oakmoss.
Nolita - tangerine, freesia, lilies, rose, jasmine sambac, soft amber, musk, sandalwood.
Nuits De Noho - jasmine, creamy vanilla, sheer patchouli.
Perfumista Avenue - davana, nutmeg, safran, red plum, rose oil, rose water, peony, jasmine, patchouli, musk, amber, mate.
Saks En Rose - lantana leaves, dry dates, mace, orange rose, tuberose, orris, amber, musk, sandalwood.
Soho - sweet orange, petitgrain, cassis, orange blossom, jasmine, orris, amber, musk, oakmoss, cedarwood.
So New York - mirabelle, expresso accord, cocoa, powder.
West Side - rose, ylang ylang, peony, sandalwood, amber, vanilla, musk.
For information regarding free sample(s), please visit the POLICIES section. List scent choice(s) in the note section during checkout. Scent choices are limited to perfume oils on the Currently Available list.
Bottle volume is approximate and based on specifications of manufacturer.
Before placing an order, please review our POLICIES, SHIPPING & PAYMENT, and ABOUT sections, which cover the terms, conditions, & warnings you agree to and acknowledge being aware of, when placing an order.
For questions, please visit our FAQ section. If your inquiry is not listed, please contact us via the CONTACT page.